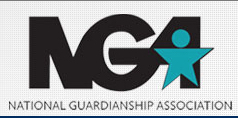 Boston guardianship law firm of Blake Law is a proud sponsor of the 2015 National Conference on Guardianship to be held in Mesa, Arizona, October 24-27, 2015.
The Conference, hosted by the National Guardianship Association (NGA) is committed to ensuring excellence in guardianship practices nationwide. The host group is one that Blake Law has long supported over the years and for whom Attorney Merrill David Blake is a former board member. This year's conference seeks to promote excellence in guardianship practice as well as provide tools and skills to families and professionals who have to ethically juggle a vast array of competing concerns and needs of persons with diminished capacity. The attendees of the conference come from all across the U.S. and include family guardians, attorneys, financial professionals, nurses, geriatric care managers and many others whose lives intersect with individuals under guardianship.
Some of the topics that will be explored during this year's conference include:
1. "Nothing About Me Without Me: Person-Centered Planning and Guided Decision Making." With a focus on providing participants with tools to assist them in how to use the techniques of person center decision making to make sure that the goals and desires of those with diminished capacity are being heard and considered when decisions on made on their behalf.
2. "Next Frontier of Guardianship: Locating, Collecting and Safeguarding Digital Assets" As the world becomes increasingly digital this session focuses on the guardians and more generally a fiduciaries ability to access digital information of a financial and also personal nature with a review of the Uniform Fiduciary Digital Assets Act which was introduced this year to the MA legislature.
As a nationally renowned city, Boston is home to some of the country's foremost educational as well as clinical institutions. Located in the heart of Boston, Blake & Associates has kept abreast of not only the changing legal requirements for guardianship but also the medical advances in capacity examinations and treatments. As sponsors of the upcoming Conference, Blake & Associates looks forward to discussing the continued overlap of ethics, medicine, and law inherent in guardianship proceedings. Blake & Associates welcomes any Conference attendees to stop by and say hello at the vendor information booth at the event or if close to Boston to come by the office.
About Blake Law:
The Boston law practice of Blake Law is the result of more than 40 years of passionate advocacy for our clients and their families to ensure that those who are charged with the responsibility of caring for aging parents, spouses, the mentally ill, and disabled children receive the legal services that they need. Located in Boston's Old City Hall, Blake Law is committed to providing much needed legal services for families in crisis who have a loved one suffering from diminished capacity. We understand the services available and the systems you must work through. Call and talk to our experienced attorneys to discuss your specific individual/family needs today at (617) 723-3224.